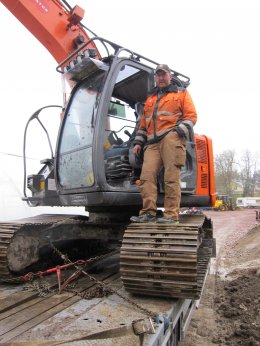 Do you need to move your sauna building of 5x9 meters? Or do you have a jetty that needs to be put into water?
Rasmus Nordström at Bökars farm in Degerby has the equipment that's needed. He was there when the windows of the Music House in Helsinki were put into place.
His biggest lifter can be stretched out to 32 meters, which make even the more challenging tasks possible.
His services include conveyance of goods with his trucks and in winter time he also does snow clearance work.
Contact: Rasmus Nordström, +358 400 789 313