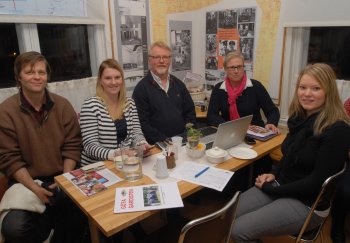 In October the village council organized two planning meetings. The topic of the first meeting was the development of the village tourism in Degerby and the second meeting was about the future of the village and what we want from Degerby in the future.
On the first meeting that was held on the 22nd of October everyone agreed on the fact that Degerby has all the qualifications to be a popular sight for tourists: we have the perfect position by the mainroad 51 between Helsinki and Turku, we have a clear historical theme (the lease period of Porkkala), we have a lot to offer in the church village, where you can find small shops, a museum, some cafés, a restaurant and furthermore Degerby is a wonderful, idyllic old-time village with beautiful nature, large forests and cultivated fields and the picturesque recreation area Kopparnäs with its breathtaking views to the sea.
What we need is mo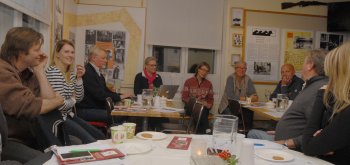 re tourist prpducts, sightseeing tours, tours by foot in the nature and better marketing (also online). The village council is happy to work together with all the local entrepreneurs, no matter if they work with tourism or not. More tourists mean that there will be more people, who buy local products and use local services. If you want to take part in the development of the village tourism, feel free to contact us!
The second meeting on 29th of October was about the future of our village, and what we want from the village, which improvements we want to see etc. We discussed about traffic arrangements, services, sewage systems etc. The updated village plan will soon be published on this website.