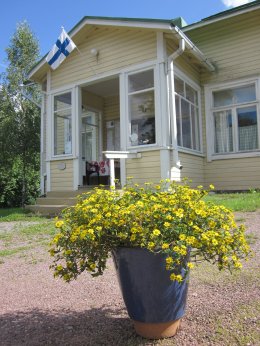 The Village office Rosenberg served as the municipal hall of Degerby until fall 1944. This building has always been used by the village, as bank, kindergarten, the local farming club, library etc. Today it is used by the village council of Degerby. Some of the exhibitions of the Igor Museum are situated here. We also have a souvenir and a gift shop with local products, Finnish handicraft, postcards and books. Here you can also find broschures and information about the village and the area. You can also hire our conference room.
We have the same opening hours as the Degerby Igor Museum.
Read more about the village office under the topics to the left!

You find us here:
Furuborgintie 6, 10160 Degerby
(scroll down for map)