Current theme
We will tell you more as soon as the corona is over!
You can now visit us for free if you own the Finnish museum card. Buy the museum card för 69 € and you can visit 300 Finnish museums for free. You can buy the museum card at our museum or at any other Finnish museum that accepts the museum card.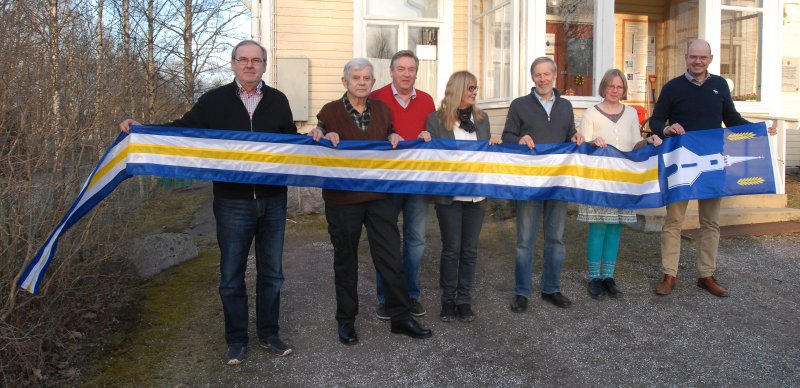 - Finally Degerby has its very own village streamer! The process has aquired a lot of work, but the work was completed in a good cooperation between the village council and the youth association. You can see the new streamer in the picture to the right, or you can visit us at the village office for a peek. You can buy the streamer for your very own flagpole for 70 euros at the village office or order it by contacting us This email address is being protected from spambots. You need JavaScript enabled to view it. / +358 40 541 8526. There is also a smaller one, price: 45 euros.

- All inhabitants of our village have access to our village helper, who will help you with your daily tasks, such as gardening, painting and much more. We charge 10 €/hour for his work, and if you live in Finland you can reduce the charge from your taxes. For more information and booking, contact us: This email address is being protected from spambots. You need JavaScript enabled to view it. / +358 40 541 8526
Our village helper Kim Ketola`s assignement ends at 1.11.2017 but the village council will ty to get a new village helper for the spring and summer season 2018.