Maj-Britt Hindersson-Qvarnström,
Viola Hindersson-Ehrnstén,
Alf Hindersson Degerby, Finland
Sweden 1945-1946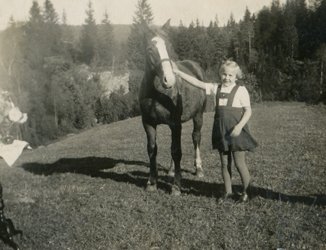 The cousins Maj-Britt and Viola Hindersson were 8 years old when they were sent to Sweden as Finnish "war children". Both of them had their little brothers with them: Bror-Erik was 5 and Alf was 4.
- Take care of your brother, Maj-Britts mother had told her.
In Sweden Maj-Brit was picked out by a family who only wanted her – not her brother. They were separated, but Maj-Britt did not give up until she knew where her brother was.
He eventually came to Hulda Larsson.
- Alf cried for our mother as we left Finland and when we returned he cried for the Swedish mother Hulda.
Viola and Bror-Erik were both picked out by one family.
When Maj-Britt and Viola try to remember the passage or other details about their time as war children in Sweden, the memories aren't there.
- Those are the years we lost.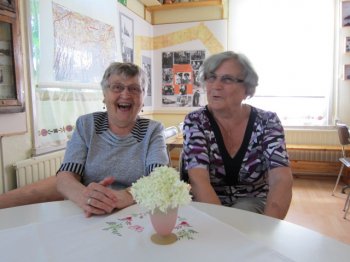 13 children were sent from Degerby to Sweden on the 10th of May 1945 due to the bad conditions after the war in Finland. All of the children have their own story to tell. These stories and memories are presented in the new exhibition at the Museum Degerby Igor. A Karelian boy's story and the story about the little suitcase with carefully patched and folded clothes are also presented. See the opening hours of the museum here.
You can find more pictures of the Finnish war children in the Image Gallery on this web page.