The village event the "Degerby Day" was a nice occasion as usual.
The waffles of the Degerby Martha associasion were very popular also this year.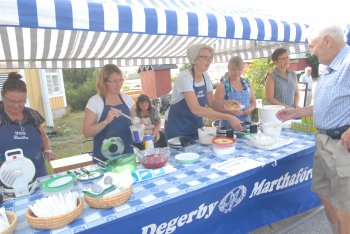 People enjoyed the warm weather and catching up with friends.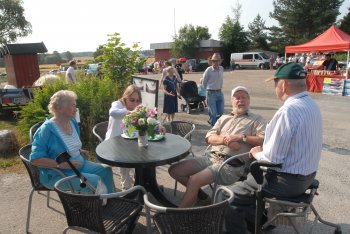 The Degerby Day gives an opportunity for artists to present and sell their work.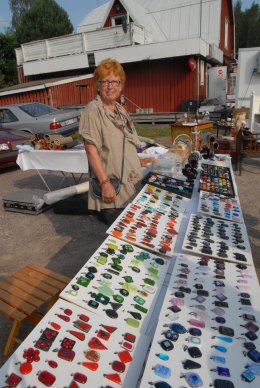 The animals of petpark Lomamäen lemmikkipuisto took part in the Degerby Day.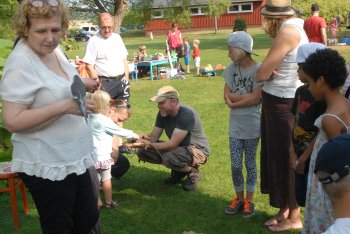 Degerby-girls introduced giant soap bubbles to the visitors. They had some help from their father.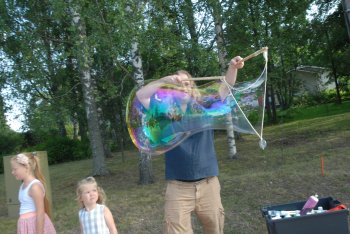 A seminar with the topic Evacuations was held in the church in the afternoon.
Minister Elisabeth Rehn talked about evacuees in Finland and other countries.
Henrik Ekberg gave a presentation on the situation in Degerby and Finland 1944, that is when the Continuation war ended and Finland had to give up Karelia, Petsamo, Salla and the Porkkala-area as a lease-area for 50 years.
Johannes-Bach Rasmussen talked about Denmark during WWII
Eini Hämäläinen brought up another important point, by talking about people who experienced war and evacuation in their childhood.